Devices made with STS System DRIE

FLEXIBLE MICROFLUIDIC MEMBRANES
Demonstration of device to measure mass flow in natural gas engines. The piece is micromachined silicon, silicon nitride, and gold.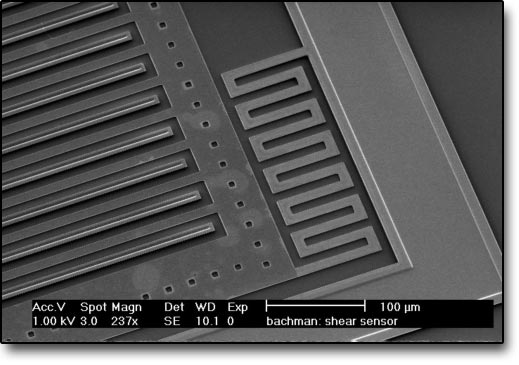 MIRO SHEAR STRESS SENSOR
SEM scan of a surface micromachined device designed at UCI to measure shear stress on wing surfaces during wind tunnel tests.

SILICON MOLD
Si mold allows lower cost for mass manufacturing of PDMS microfluidics, easier cleaning and longer reusability of the Si master compared to conventional photoresist master.