The Forged system is now live in the gowning rooms. Please see the instructions below and let staff know if you run into any issues.
INRF
Opening a new lab session (INRF/BION Gowning Rooms) is the same as the equipment.
1. Open Chrome, navigate to https://inrf.forged.systems/home/login/
2. Enter username + password
3. Once logged in, the Lab Access panel will appear: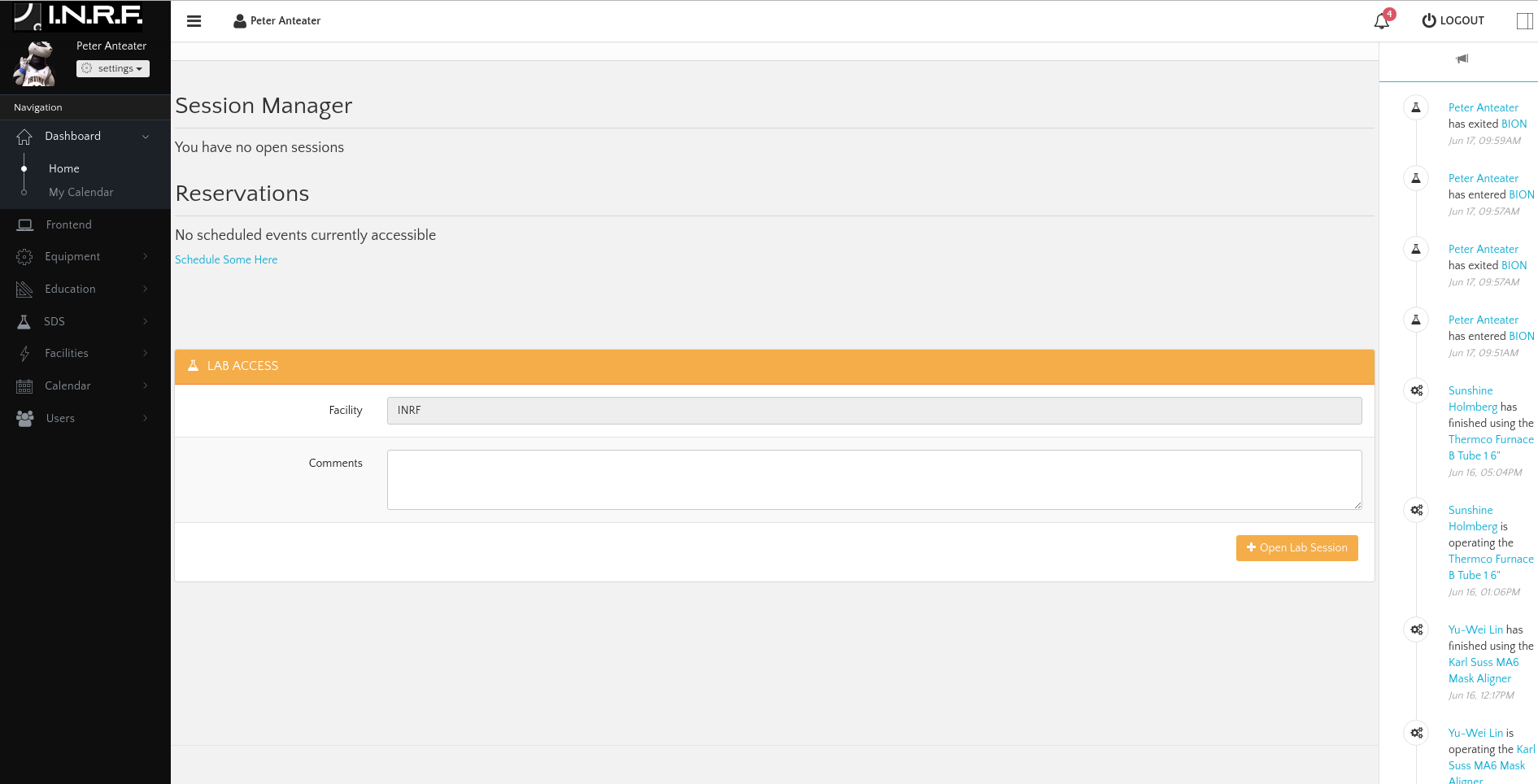 4. Here you simply need to press Open Lab Session (add comments if applicable).
Important: YOU MUST LOG OUT using the top log out button.
5. To end your lab session, you must return to the same computer and you will see this upon logging in: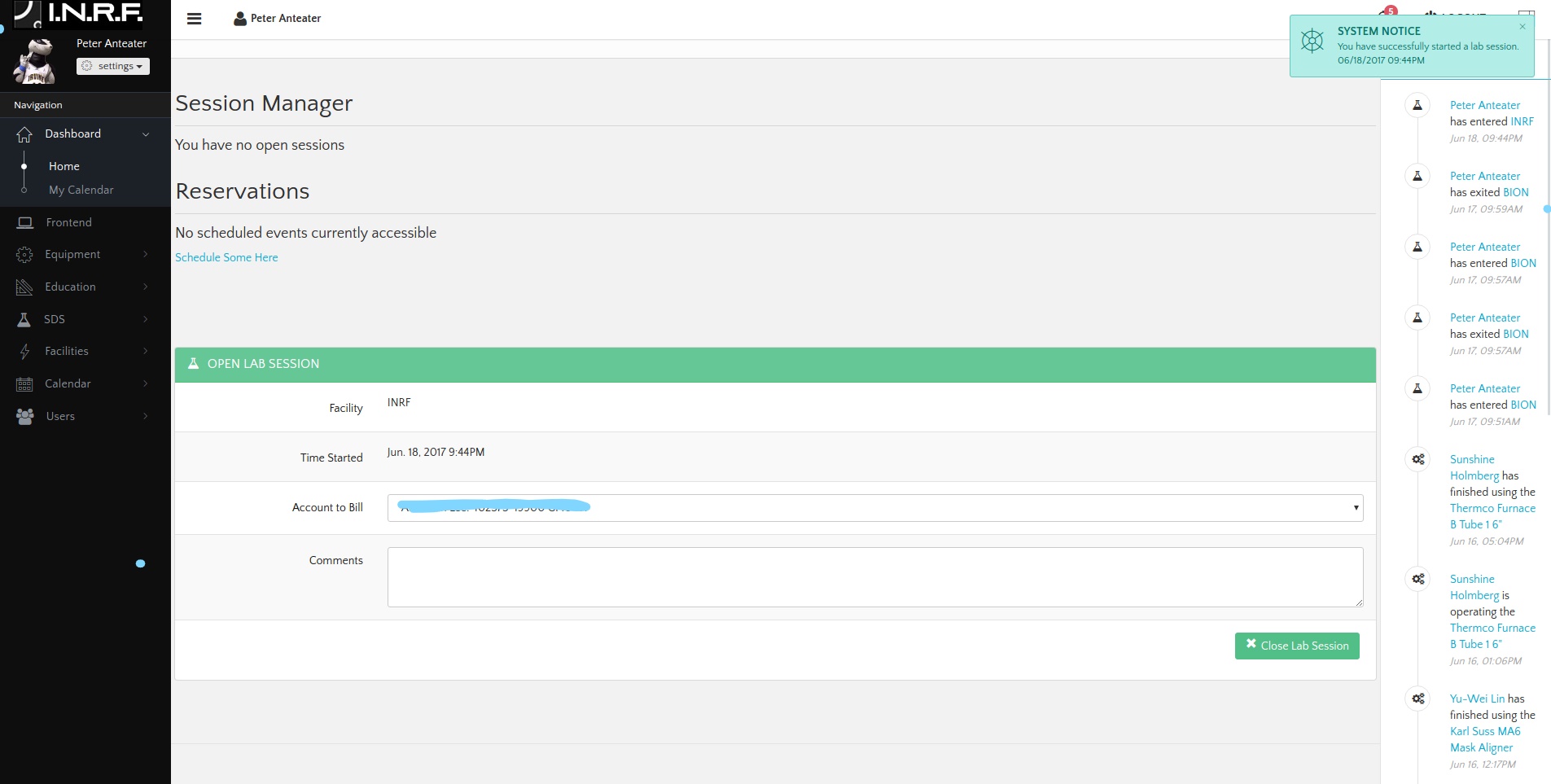 You must click Close Lab session (After selecting your account and entering their comments if applicable).
When you close the lab session, the screen will return to what it was before (showing lab access).
You must log out if the Forged System as well
BION Wet Bench:
The "Start Bench Session" option is available


Change the select from NO/Not Applicable to the Bench you will be using:


You specify what you'll be doing on the bench and additionally add bench-session comments. When opening the lab session, a bench session will also open: