PE 2400 Sputtering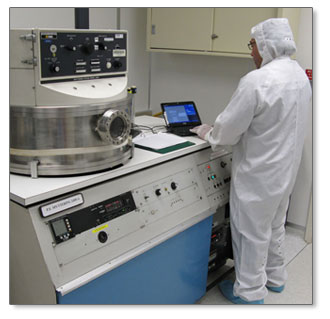 View Photo Gallery


Download Standard Operating Procedures

A sputtering system with an RF generator. It has a manual load system, and 6 table positions.
RF etch
DC and RF deposition stations
PE 2KW RF power supply
AE MDX DC P/S
Digital clock timer
PE digital gauge controller
PE pump (valving) controller
PE match controller
CTI Cryo regen controller
CTI 8" Cryo pump with compressor
Alcatel 2063 roughing pump.